Following an especially wet and stormy winter, and facing even more rainfall in the approaching cyclone season for many areas around Australia, it's the right time of year to consider inspecting your infrastructure to ensure it is in good condition and any required repairs are carried out as soon as possible. 
Customers often enquire about whether DomeShelter Australia provides inspection/auditing services for Fabric Structures, and how often inspections should be carried out in general. DomeShelter™ Structures are designed and engineered to last with very little maintenance, but local conditions, aesthetic requirements and/or budgetary constraints may cause varying maintenance requirements.  
This article explains the recommended inspection and auditing process for DomeShelter™ Fabric Structures and how we can assist you in carrying these out.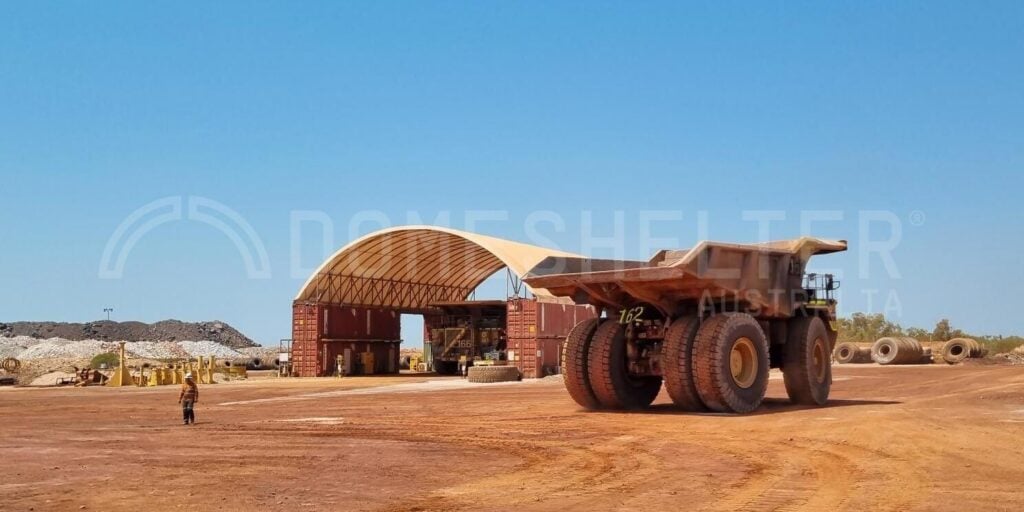 Do I Need a Site Audit?
While we recommend yearly inspections be undertaken to ensure no unexpected issues arise, generally these can be carried out by yourself or your team.  
A care and maintenance guide is provided with every DomeShelter™ Structure, which details how to carry out these inspections and what to look for. 
There may be circumstances where clients would like a more thorough inspection undertaken by experienced personnel; DomeShelter Australia does offer a comprehensive site audit service at a fee, to assist in these cases. 
Audits undertaken by experienced professionals can be helpful in a number of cases, such as: 
Where Shelters are reaching a certain age (e.g. 10 years old or more), and a professional may notice issues that have otherwise gone missed or overlooked.

 

On sites where a large number of Shelters are present, and thorough inspection of all Shelters by the client is difficult.

 

On sites where a high degree of continuity is required.

 
What Do DomeShelter
™ Site Audits Involve?
Site audits are part of our commitment to ongoing service for the lifetime of your Shelter. DomeShelter Australia offers both desktop audits and site audits. 
Desktop inspections involve clients compiling photographs and written descriptions of each of their Shelters, to be sent to the DomeShelter™ Team for analysis and assessment.  
Alternatively, when a client engages us for a site audit, an experienced DomeShelter™ team member will travel to the worksite – or several team members, for sites with a large number of Shelters – and thoroughly inspect each Shelter, taking notes and photographs as they go. 
In both scenarios a detailed audit report is compiled, that features an easy-to-follow breakdown, explaining areas of concern and our recommended action items and priorities.  
As always we maintain open and clear communication throughout the auditing process and afterwards, as part of our commitment to going further together.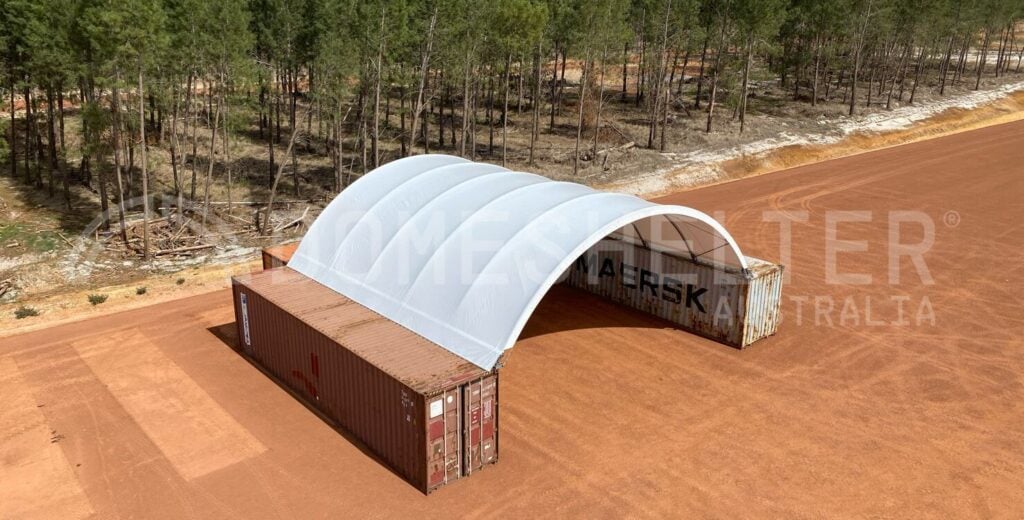 Do You Inspect Shelters from Other Manufacturers?
For clients with a large number of Fabric Shelters on-site, from both DomeShelter™ and other manufacturers, we are happy to inspect all Shelters on-site, including those not supplied by us.  
Preparing For Cyclone Season
While all DomeShelter™ Structures are designed and engineered to Australian Standards, including AS1170.2, ensuring older Shelters are properly maintained and any necessary repairs are made is imperative to minimise the possibility of failure in the event of a cyclone. 
This inspection process does not need to involve a full site audit, and can instead be undertaken by you or a member of your team. Regardless of whether you outsource an audit by an expert, or undertake an inspection yourself, it is imperative that your Fabric Shelter is inspected approaching wild weather. Picking up on any required maintenance early is vital. 
The Care & Maintenance Guide provided with every DomeShelter™ Structure includes the following checklist for cyclone preparation, as well as additional information regarding high wind forecasts: 
Tie-downs and anchors should be designed by a suitably qualified and competent person, who should consider all relevant conditions the Structure may be subject to.

 

Measures should be in place to ensure that the actual installation conforms to the design.

 

Building constructors must meet all design specifications, including the installation of the required anchorage and tie-down practices for building and temporary structures.

 

Tie-downs made from steel rope are typically four times stronger than chains of the same cross-sectional area. Lifting chains may have higher strength than general purpose chains.  

 

Earth anchors should be appropriately rated and installed to the correct depth and soil type.  

 

Holding capacity of different soils can vary substantially and may also change with moisture content e.g., after rain events.  

 

Anchors and tie-down materials should be chosen for their corrosion resistance to their environment, especially if it is soil or a corrosive atmosphere

 
Get in Touch
If you have any concerns about how to best prepare your DomeShelter™ Structure for the upcoming cyclone season, or believe your worksite could benefit from a comprehensive audit led by our experienced team, contact us today.