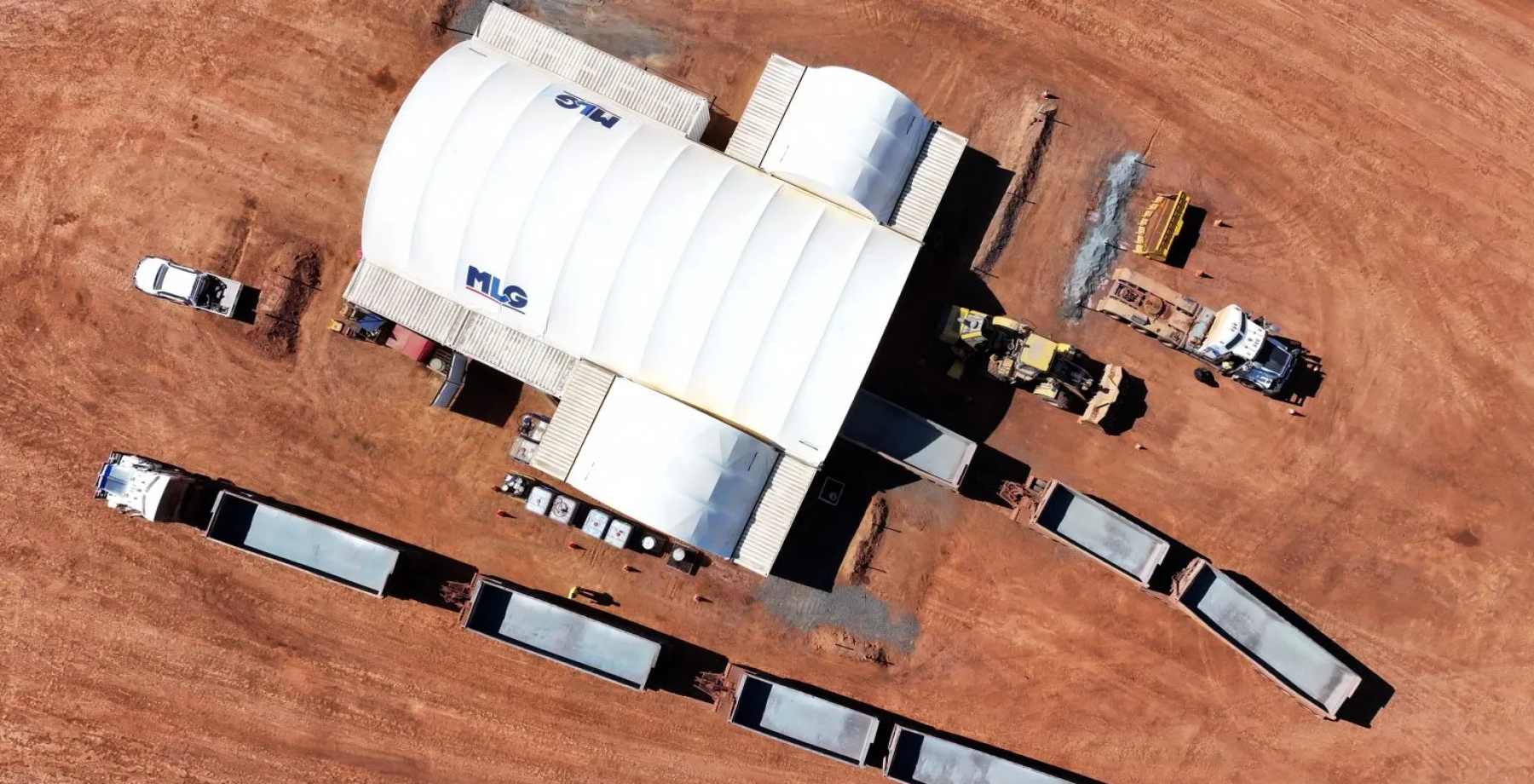 The Davyhurst Gold Mine is located in WA's goldfields region. MLG, one of Australia's leading mine site & supply chain solution providers in the resources sector, services the Dayvhurst Mine and were in need of a highly customised Shelter Solution to help optimise their on-site capabilities. 
MLG sought a Heavy Vehicle Maintenance Facility to serve as their Davyhurst base of operations for transport activities at the mine. They needed a solution that was suited to fulfil every aspect of vehicle maintenance to keep processes smooth and efficient. However, being located on a mine site, a solution that accounted for end of mine life and site rehabilitation considerations was ideal.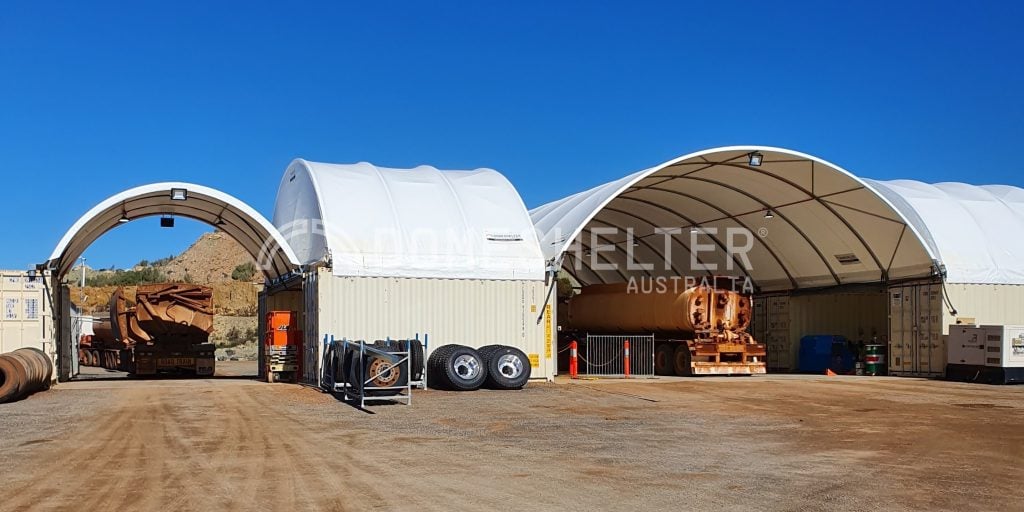 DomeShelter Australia provided a 12m wide by 25m long Container Mounted DomeShelter™ Structure, as well as two smaller Shelters that were joined to either side of the main Shelter; one 6m x 6m and the other 8m x 6m. 
A perfect example of DomeShelter Australia's Fit-For-Purpose approach, forming a dynamic and functional Heavy Vehicle Maintenance Workshop. The smaller Shelters act as ancillary workshop areas, where staff and assets are protected from the elements and safe away from the movement of vehicles in and out of the main bay. 
Fabric Shelters are a modern, environmentally-forward alternative to traditional building types that provides safe and protected storage space with a lower environmental footprint. Less intensive hold-downs and options available that eliminate the need for ground disturbance.  
This not only suits companies who are looking for ways to improve their sustainability practices, but is also uniquely ideal for the resources industry, where companies are required to have rehabilitation plans and minimise their lasting impact on the surrounding environment at the end of the mine's 'lifespan'.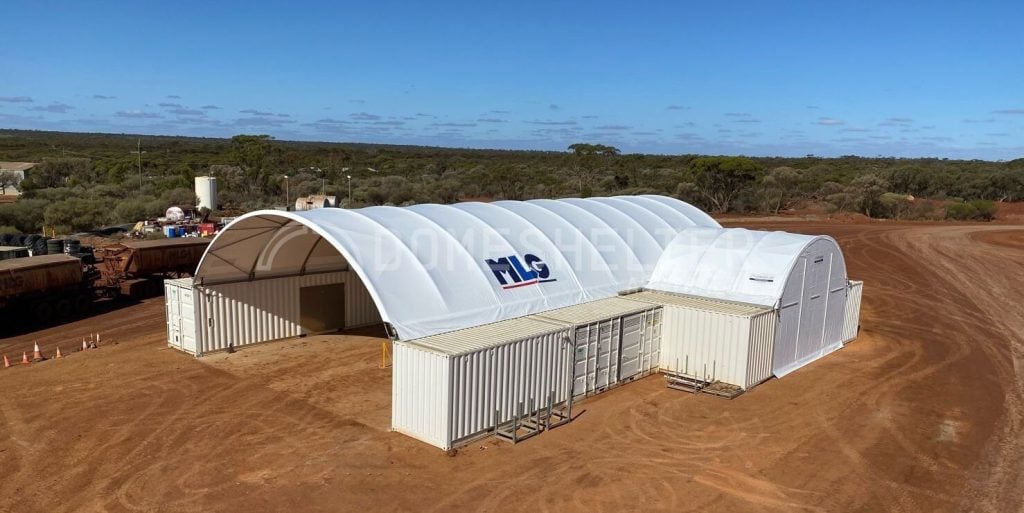 DomeShelter Australia's effective, durable solutions for all Transport & Logistics industry applications can be found in our Transport & Logistics Brochure.